Teapot with Bamboo / Brass Handle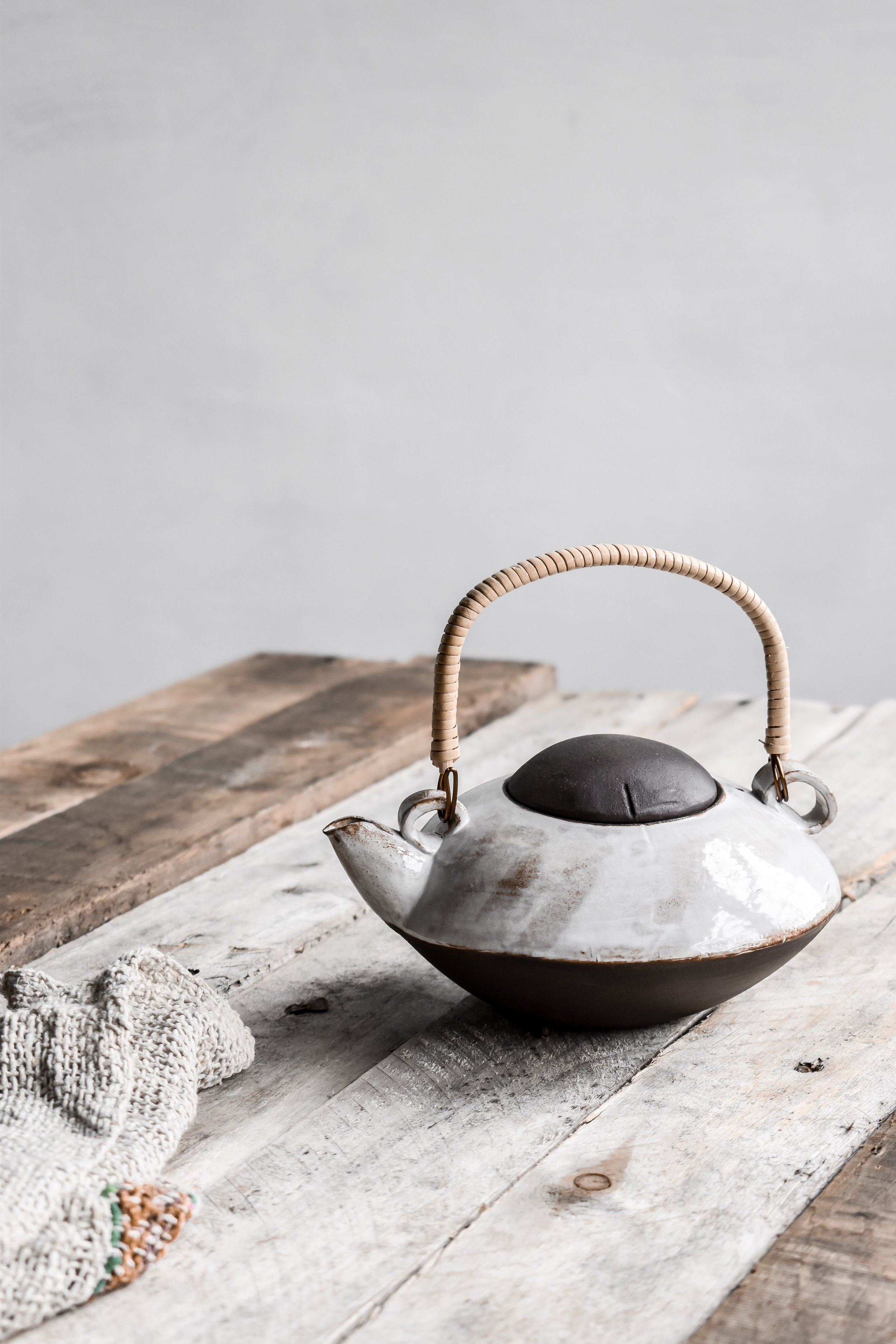 Teapot with Bamboo / Brass Handle
Teapot fitted with hand hammered brass connection or a wire and bamboo handle on a stoneware body.
4" tall x 6.5" wide
Holds 24 oz upon capacity
Will serve 2-4 servings
hand wash recommended
To watch the making of this pot click here.
For those wanting to brighten up their morning, midday, + evening rituals with a bit of traditional simplicity.
Heat water on your stove top, add tea leaves and hot water to the teapot, allow to steep, sip a hot cup of tea, and enjoy moments of slow living.
sold out