Short Teapot + Brass Handle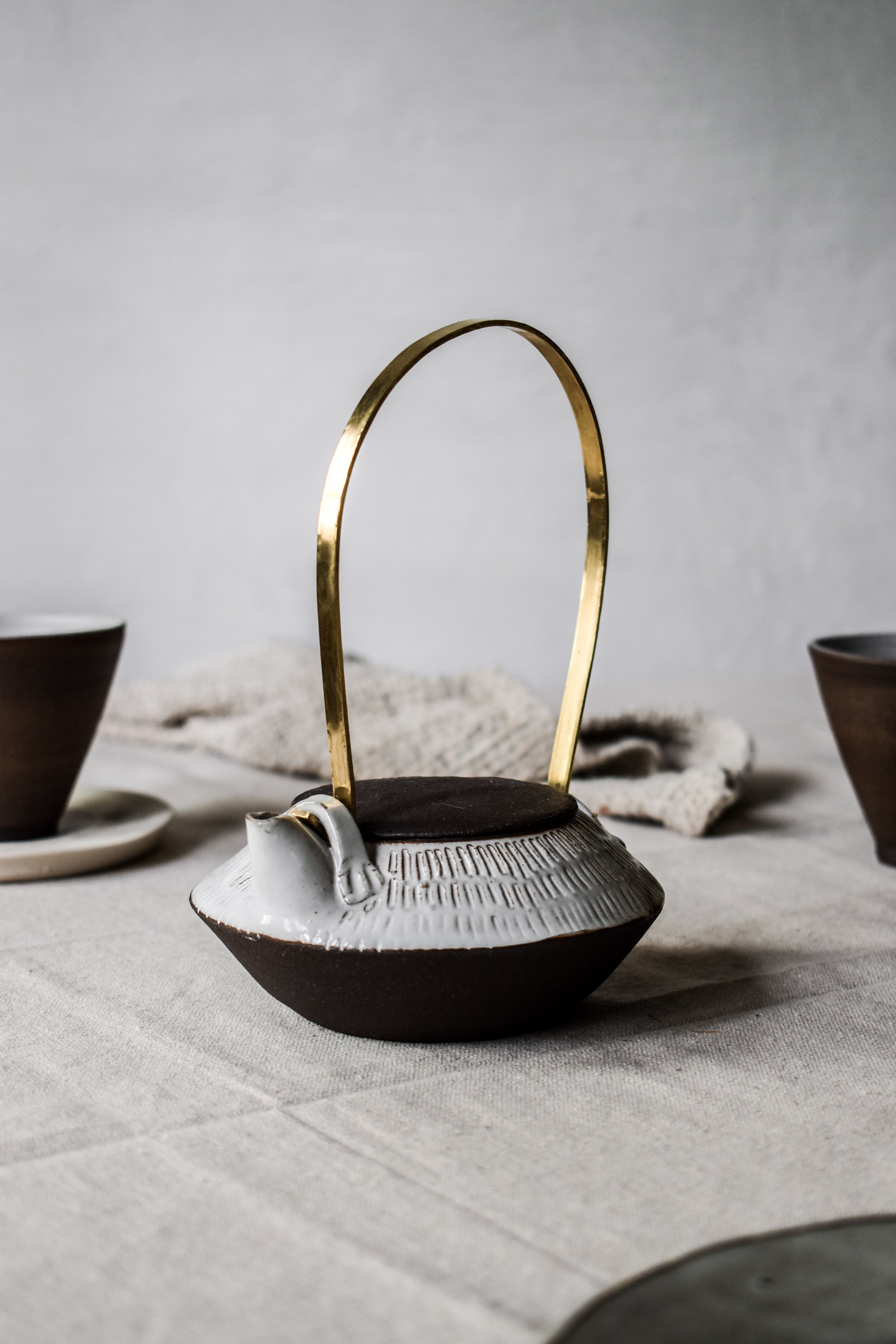 Short Teapot + Brass Handle
Small teapot for a single serving of tea. Thrown from 14 oz of clay and carved once leather hard. Upon completion it has been fitted with a hand hammered brass handle.
Dishwasher and microwave safe, hand wash recommended.
Approximately 5" in diameter by 2.5" Tall
Will hold about 10 oz at capacity.