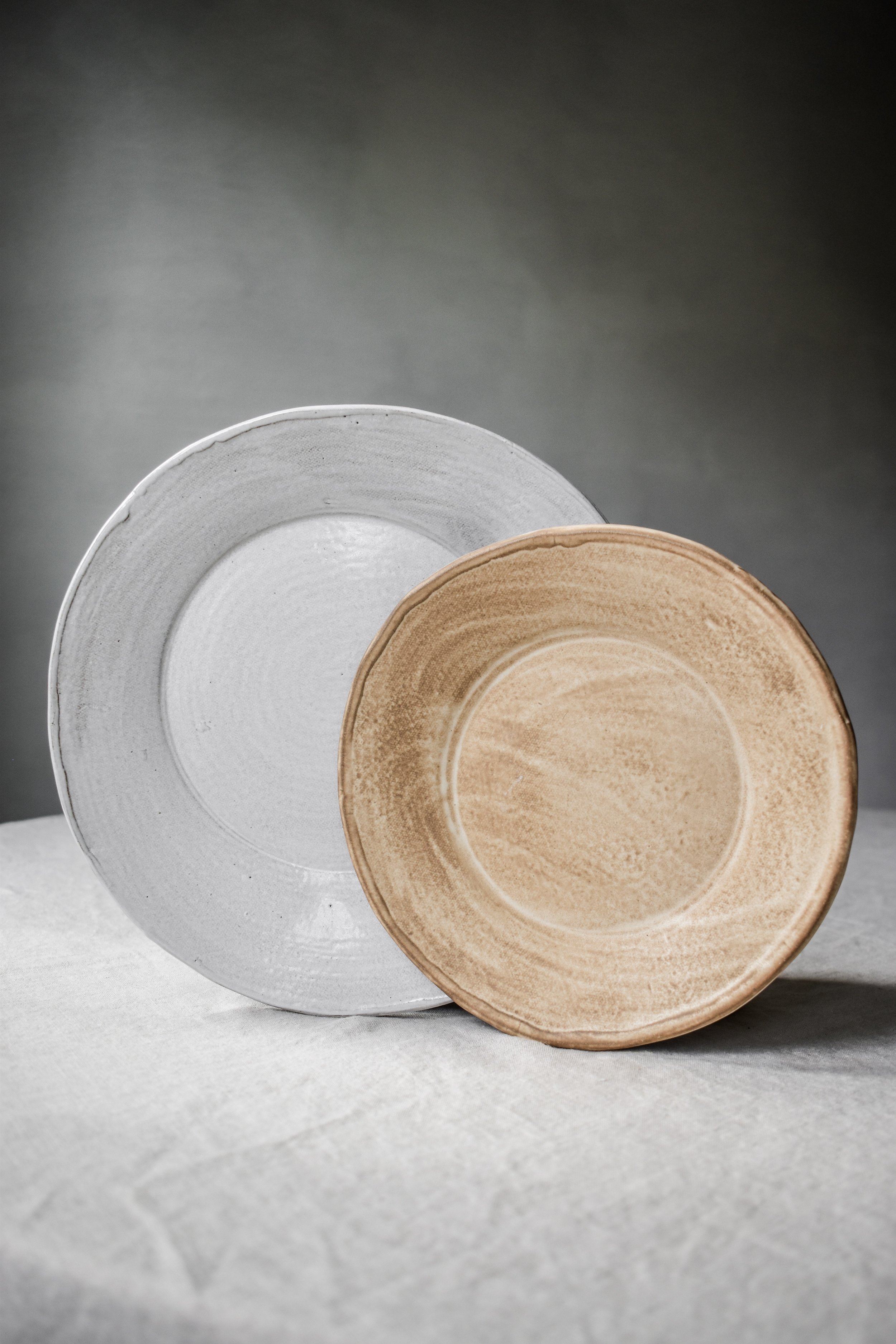 Dinner Set
Dinner plate + lunch plate set available in sets of two or four pieces.
2 piece set: 1 dinner plate + 1 lunch plate
4 piece set: 2 dinner plates + 2 lunch plates
Lunch plate is glazed in a matte straw color with visible variations in tone due to application with a heavily bristled brush. Dinner plate is glazed in brilliant white fired to around 2232 degrees Fahrenheit making it a light dove grey with hints of white..
Dishwasher and microwave safe, hand wash recommended.
Lunch plate: 7" diameter
Dinner plate: 9" diameter