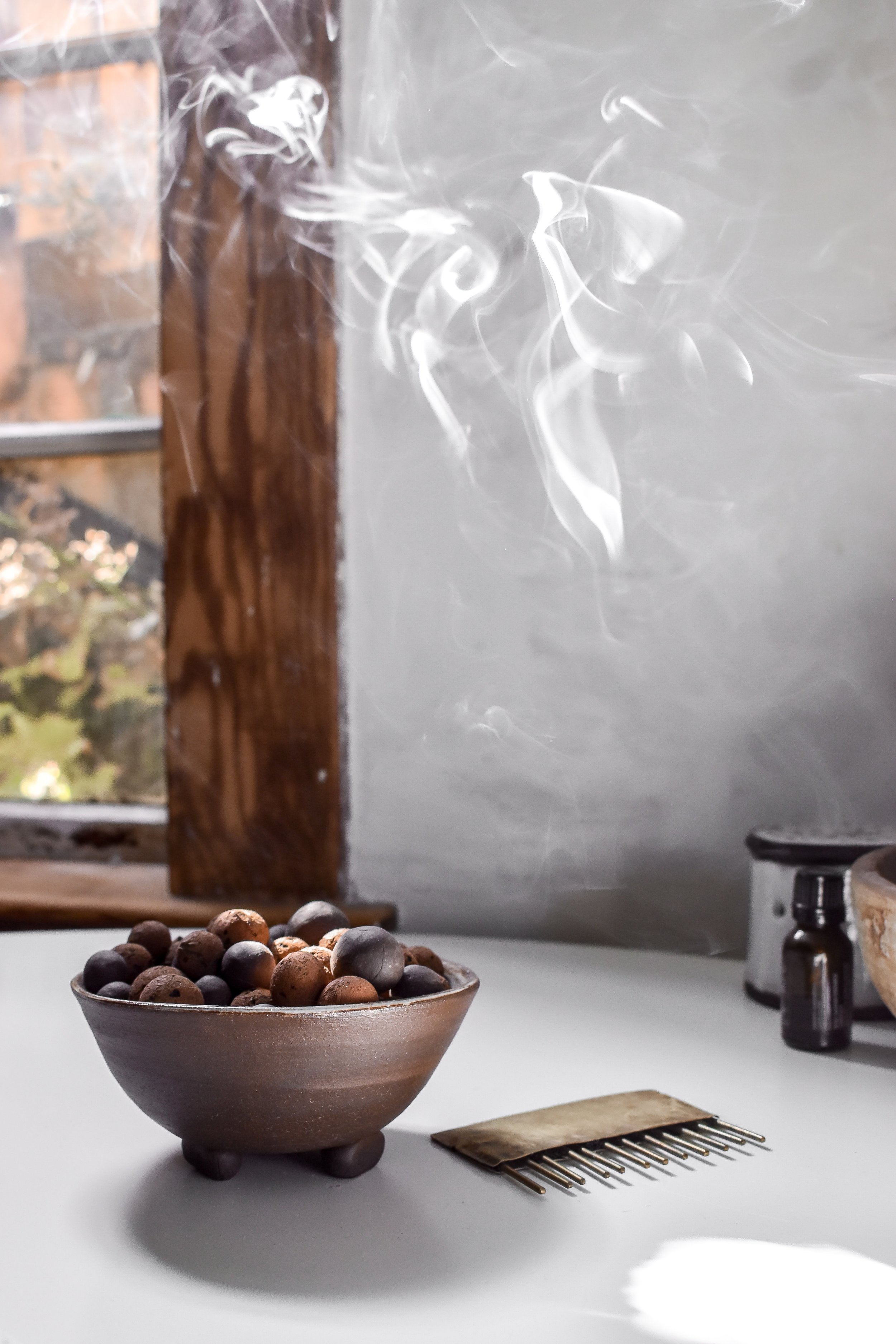 Diffuser Bowl
Essential oil diffuser bowl with ceramic stoneware beads and expanded clay beads in a rust orange to wick oil and slowly diffuse scent into your home. Works best in smaller spaces and large quantities of essential oil.
Comes with one footed bowl and sachet of beads.
Color variations:
-Rust exterior, brilliant white + rust interior
-Chocolate exterior, rust interior
-Brilliant white + rust exterior, rust interior
Dishwasher and microwave safe, hand wash recommended.
To change scent, it is recommended to let sit in alcohol for 30 minutes and then rinse thoroughly in hot water to help remove oils.
Approximately 5" in diameter by 2.5" Tall