1:1 Slab Building Workshops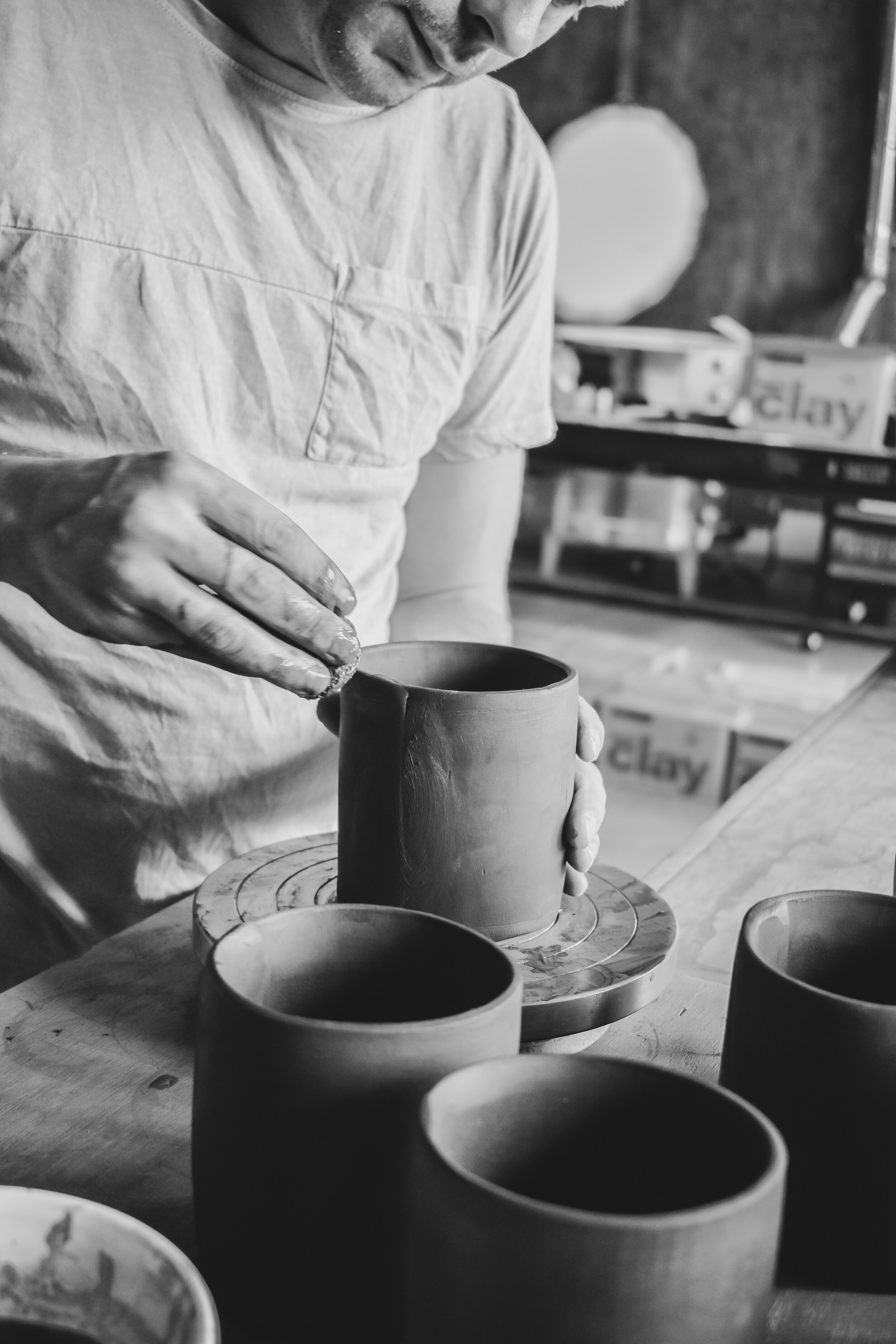 1:1 Slab Building Workshops
1:1 Workshop
This is a one on one slab building workshop for makers to work in clay and learn the basics of slab building various objects.
FRIENDS / GROUPS ARE WELCOME: If you would like to schedule with a friend or a few friends, please let me know that it is to be scheduled together so we can find a suitable date to meet our schedules. I can hold up to 10 people at a time for group class.
The date we work together is flexible and therefore discussed on a case to case basis. Upon purchase of this session I will email you to discuss a date to work together—please provide a valid email address in your purchasing info. If I am not in touch by the next business day, contact me via clicking here.
Each session will be anywhere from 1.5 - 2.5 hours, working side by side to create an item adapted to your skill level.
Once the object is finished, it will be fired and glazed in brilliant white for pickup approximately 4 weeks after the making date.
ABOUT THE COURSES:
BEGINNER:
For brand-new makers! Learn the various steps to making a mug from a slab of clay to a fully functional piece to sip your coffee from each morning.
INTERMEDIATE:
Broaden you skill set by making a pitcher or carafe. Learn attachment methods, how to build larger pots, and various techniques for achieving a good pour.
ADVANCED:
Really fine tune your making by creating the most advanced form in pottery. Learn to make a spout, handles, achieve a good pour, create a tea strainer, and more in this course. Want to make a brass or walnut + brass handle to attach to your pot upon pick up? I can show you how to hammer, form, and attach a handle to your pot for an additional $35.
CUSTOM OBJECTS:
Have an idea for a piece you want to make? A large mixing bowl? A set of 3 Serving plates? An oil diffuser? A bird house? Maybe you just want some extra help re-making a piece that hasn't worked in the past. Let's put our heads together and make it happen! Please let me know your ideas and we can schedule a time to figure it out together.
LOCATED IN SAINT HELENS, OREGON at the Hand + Fire Pottery Studio.
251 Saint Helens Street, Saint Helens, OR, 97051
The price of this workshop includes all supplies necessary to make your object(s).
Supplies + Equipment:
-chocolate stoneware clay
-glaze assortment
-needle tool
-brayer
-rib
-paint brushes
-apron
-stamps
-carving tools
-rolling pin
-kiln firing (this happens twice)
-slab roller
-sponges
-buckets
-banding wheel
Pick up will happen 4 weeks after final class date.
By purchasing this course, you are acknowledging that you are responsible for your own safety and will not hold Hand + Fire / Sage Cortez accountable for any negligence. You are acknowledging that if you are to damage a piece of equipment, you are responsible to replace or reimburse for damages. Attendance is necessary for lessons. If you do not show up on the day of instruction without one week notice, reimbursement will not be given. If you cancel up to a week beforehand, full reimbursement will be given, but not later. Lastly, (and we always pray to kiln gods that it doesn't occur, but…) any damage to a ceramic object during fire is just a part of the craft, therefore Hand + Fire is not responsible for losses.