2 DAY PITCHER/CARAFE WORKSHOP (SEPTEMBER 4th + 18th)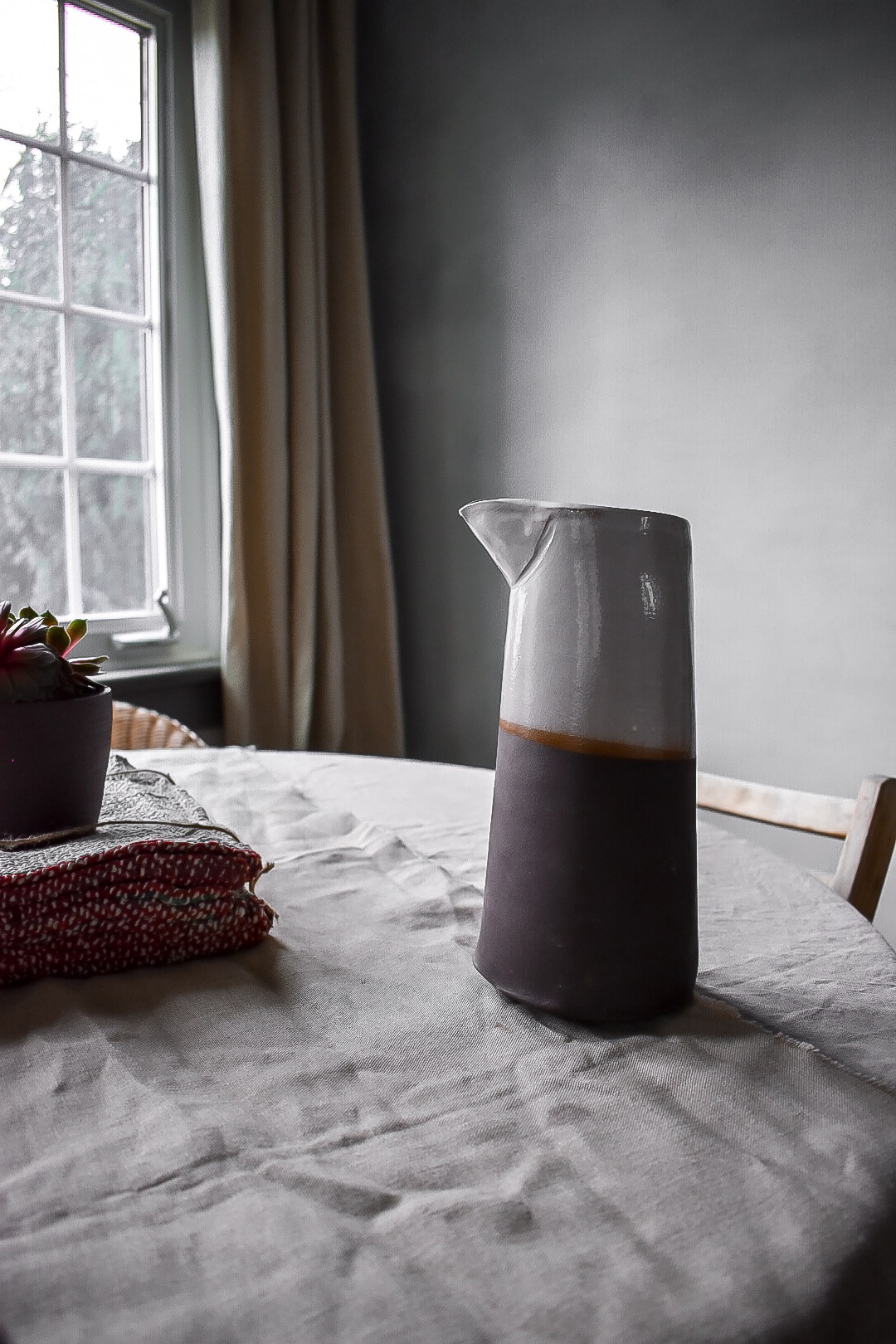 2 DAY PITCHER/CARAFE WORKSHOP (SEPTEMBER 4th + 18th)
CARAFE CLASS FOR INTERMEDIATE MAKERS IN CLAY
SEPTEMBER 4th + 18th
This is a slab building course for intermediate makers in clay to build your own carafe or pitcher.
LOCATED IN SAINT HELENS, OREGON at the Hand + Fire Pottery Studio
251 Saint Helens Street, Saint Helens, OR, 97051
The price of this workshop includes all supplies necessary to make a carafe or pitcher. Refreshments are provided.
Supplies + Equipment:
-chocolate stoneware clay
-glaze assortment
-needle tool
-brayer
-rib
-paint brushes
-apron
-stamps
-carving tools
-rolling pin
-kiln firing (this happens twice and allots for the 2 week class gap to provide adequate dry time)
-slab roller
-sponges
-buckets
-banding wheel
This is a 2 day course from beginning to end of making a pitcher. Each day starts at 9am, a demo will be given first thing, and making processes will take place right after.
Workshop schedule:
2 day course
Day 1: (6pm - 9pm)
Carafe building demo

Creative Planning (Drawing up ideas to then bring to life)

Making + assembly of all parts

Preparation for bisque kiln firing
Day 2: (6pm - 9pm)
Sanding

Glazing

Preparation for glaze fire
Pick up will happen 2 weeks after final class date.
By purchasing this course, you are acknowledging that you are responsible for your own safety and will not hold Hand + Fire / Sage Cortez accountable for any negligence. You are acknowledging that if you are to damage a piece of equipment, you are responsible to replace or reimburse for damages. Attendance is necessary for lessons. If you do not show up on the day of instruction without one week notice, reimbursement will not be given. If you cancel up to a week beforehand, full reimbursement will be given, but not later. Lastly, (and we always pray to kiln gods that it doesn't occur, but…) any damage to a ceramic object during fire is just a part of the craft, therefore Hand + Fire is not responsible for losses.